Lakeside Formula
24200 Jefferson Ave,
St. Clair Shores MI, 48080
Tel:(586) 772-4100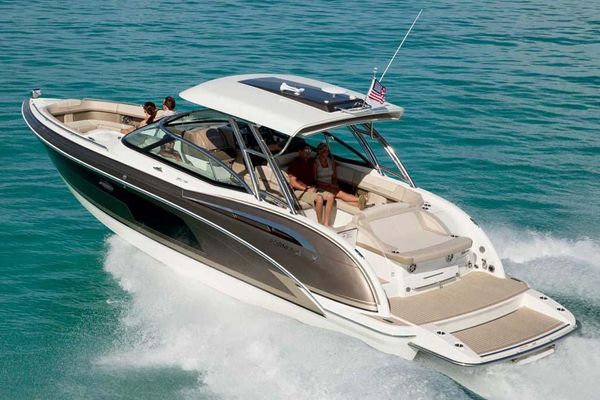 2017 Formula 350 FX Crossover Bowrider
Power into deeper waters like never before with the impressively designed 350 FX CBR. This is where we combine the energy of our Super Sport and Sun Sport models, the sophistication of our FAS3Tech crafts, and the functionality of our Crossover Bowrider series. The 350 FX CBR also brings upscale comfort to boaters by allowing them to stay overnight in the beautifully designed cabin. The 350 FX CBR is your Formula for advanced water sporting.